Reading some developer-news lead to a quite interesting and practical brochure 840 pages) about software-testing in general and in regard to C++:
https://www.dpunkt.de/material/Testen/Openbook_Testen.pdf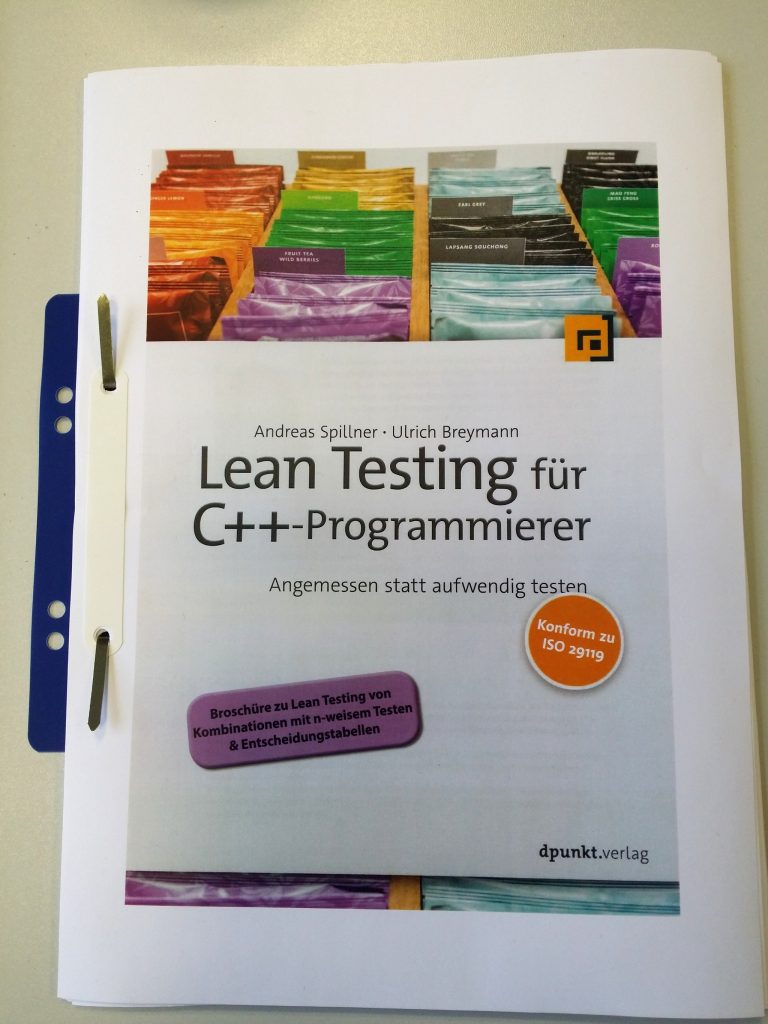 The first glimpses about methodical, mutation-based test-case selection, (..) were interesting. Because fully comprehensive tests are (even with automation) not doable.
Will report after I have finished reading it – stay tuned.
edit 20180501: A bit disappointed, because I expected more. More content and more in-depth hints. In the end it looks just like the excerpt of one or two chapters of the book. Yes, it fans the flames for "more", but … it looks like a cheap appetizer.