0xDEADBEEF
People always talk always about shopping & happiness. Now I can understand :') Just booked for the upcoming weeks for my education "Workshop: Deep Learning für Natural Language Processing (NLP)" && "iSAQB Certified Professional for Software Architecture – Foundation Level (CPSA-FL)" <3 #neverstoplearning
nota bene: and HSK1 for Mandarin will be tackled as well!
A note before the actual post: a week ago, while proofreading I've noticed that some of the following statements, which are meant truly neutral, could and would leave a stale aftertaste. That's definitely not the intention; it's more a snapshot of the current state (like for a chronicle). On the other hand: if I would censor it more, I can trash as well the whole post. Because ten thousands of texts were already written about the curent state of human society and the impact of Covid-19.
So, read it with a pinch of salt: we are lucky to be healthy and that we don't suffer from more harsh conditions.
More than two months ago Sars-CoV-2 -induced infections scaled up in Germany and hit us without much preparation. Us includes me, my family, my workplace, society at all.
Read more…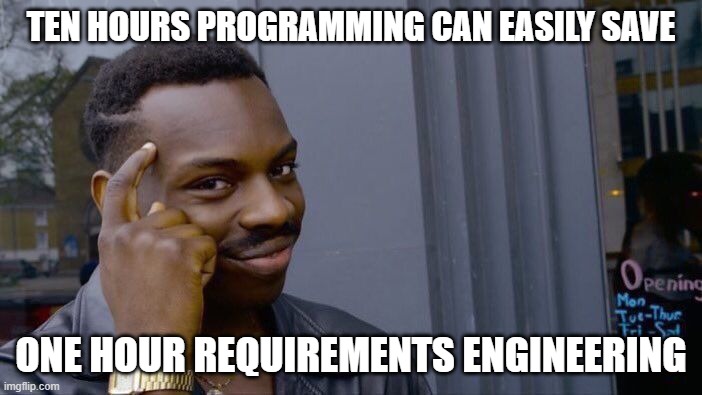 The Qt framework offers a quite nice and convenient way to localize your application.
Not only how to mark inside the code translateable strings (tr(..)), but also that the translation-mappings are human-readable xml-format files (*.ts), but also their own tool to do the translation (Linguist). Linguist is quite helpful for translator who sometimes also have to have a look at the "what would you get with that translation of different size inside the widget"-result (more or less: WYSIWYG).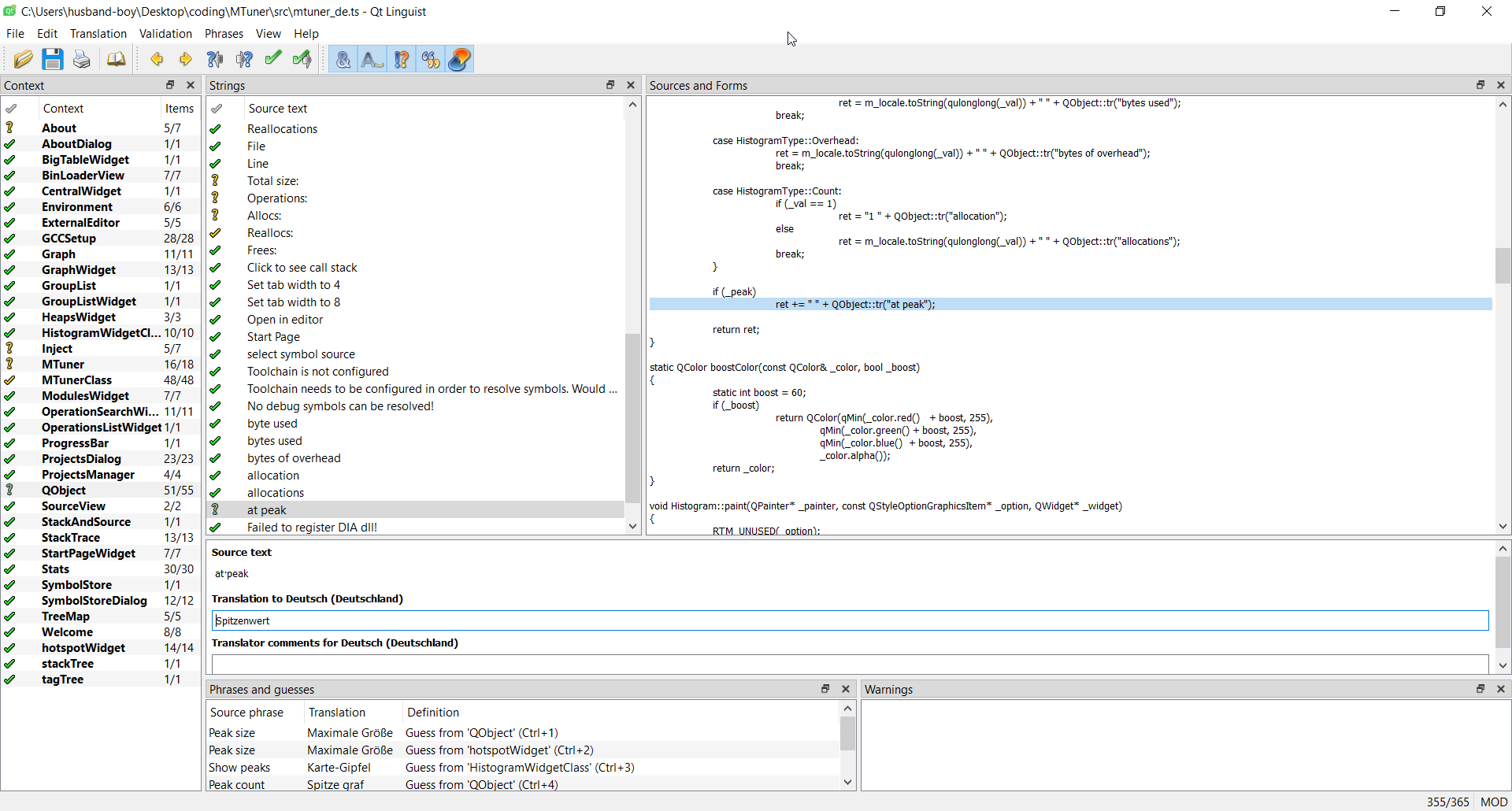 Noticed today some flaws in the localisation of MTuner (nice memory profiler) and offered some help.
This is what I love about OSS: you don't just take, but can also lend a helping hand and improve the quality 🙂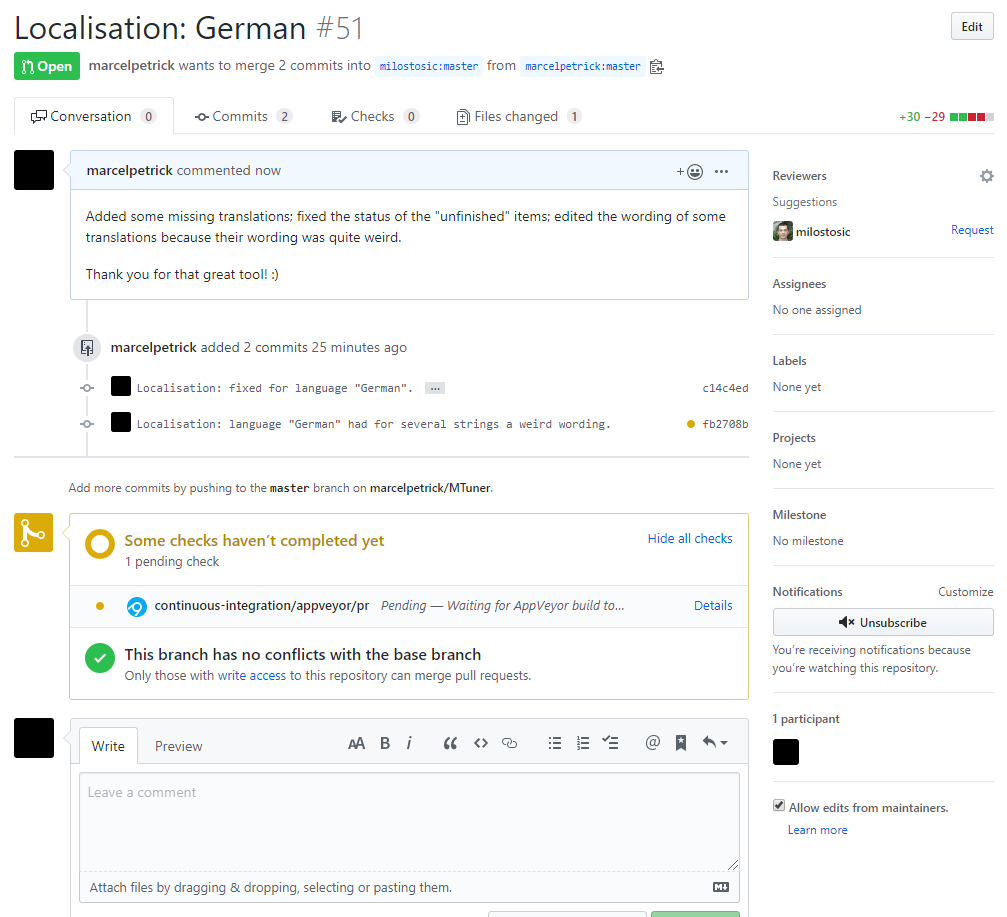 The first month of 2019 already passed. And we passed it with flying colors!
But let's have a look at 2018 – a year full of challenges and success: I've worked full-time, organized and participated in advanced courses for Python and in Requirements Engineering (officially: IREB Requirements Engineering Foundation Level-approved) and pursued a new employment as software engineer.
And I wrote some software in my spare-time, as you can see in the graph for the public github-repositories. The gaps in the commits can be explained with the birth of my daughter and the time where I acquired the new job and moved nearly 900 km across the country. Yay! Nice personal projects were and are Cullendula and the Daily Coding Challenges, which I solve mostly with fully Unit-tested Python (3).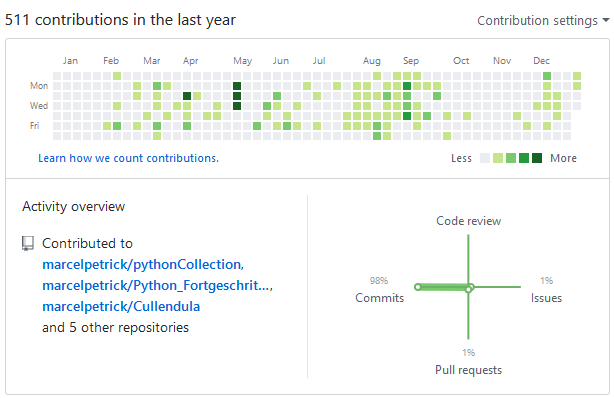 More new, hands-on knowledge was gained in the area of CMake and Qt-charts.
Well – 2018 was great. Let me make 2019 greater! 💪
TIL or real post? Questions over questions.
Sometimes some newly acquired enlightenment is too "small" or my new knowledge is just the start for the future journey. Or just some news.
Then I think that a full fledged post is a bit "breaking a butterfly on a wheel". Therefore I introduced the page: TIL – today I learned.
*tadaa*
Some weeks ago I thought that it would be nice to have some business cards and then I started to think about the data I want to share, the design and what could underline my claim to be above-average?
A paper-card with all data: standard.
Adding QR-codes to lead the user to my homepage: nice.
Adding another, bigger QR-code to the back to give him all the aforementioned data plus address: better.
Putting a NFC NTAG216-sticker on the back which delivers on reading ALL information with the slightest effort: my level!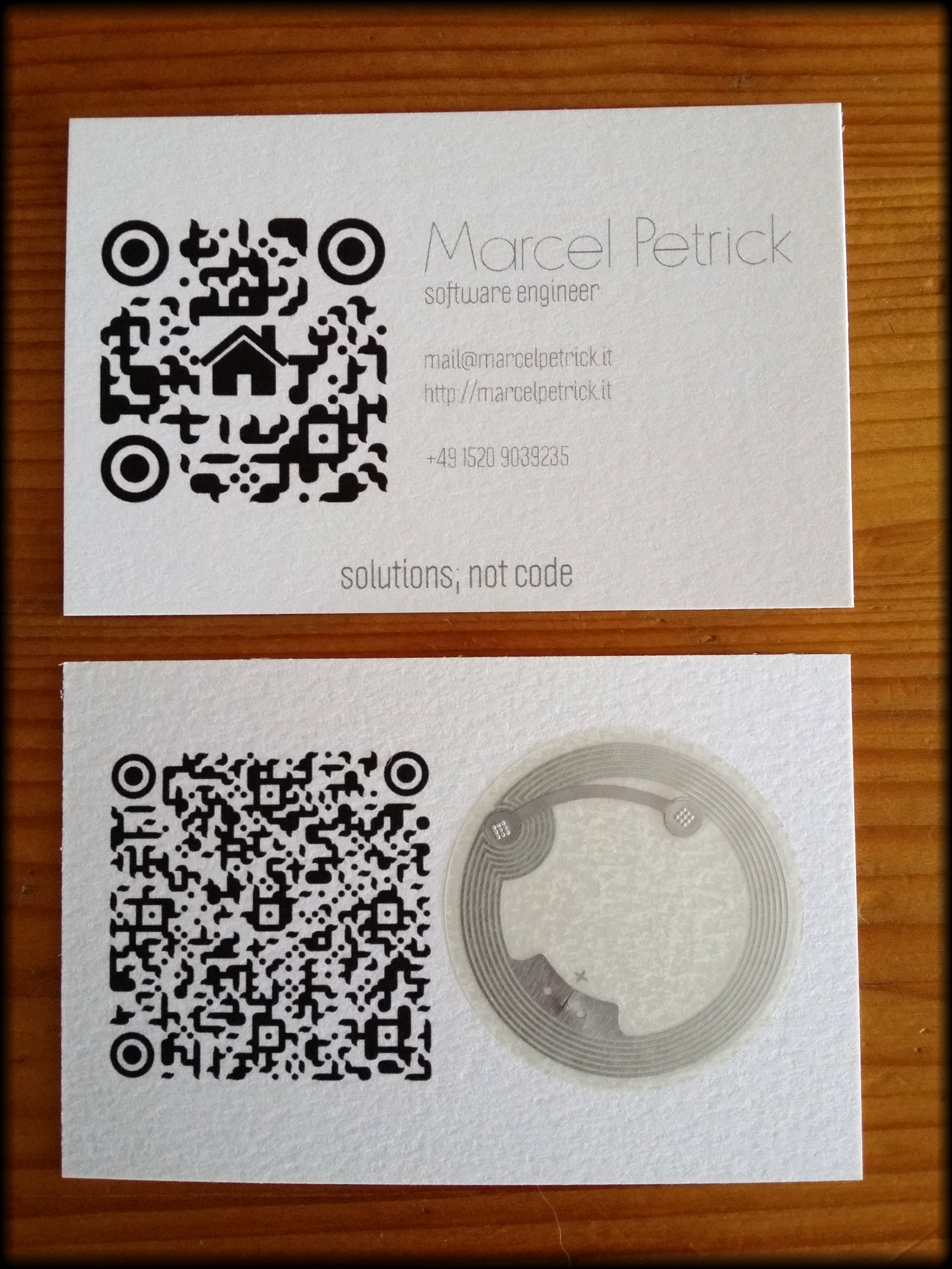 And yes, I think you noticed my pride. I am pleased with the result 🙂
hint: created the QR-codes with the help of QR-monkey – well designed and comfortable to use
Will create a nice overview of your projects, the amount of commits and the used languages. I like it 🙂
http://ghv.artzub.com/#user=marcelpetrick
Tools in use for daily development-tasks:
* development with C++11 & Qt 5.5 & boost 1.5.9
* Visual Studio 2015 and 2013 with Incredibuild and the power of ~100 PC as slaves
* QtCreator 4.6 for QML/Widgets/smaller projects
* MPC as buildsystem (converts to vcxproj/sln-files for VS)
* SVN (Tortoise SVN 1.9) for version-control company-wide
* Git (SmartGit 18.1) for our team-sources and better branching-control
* AutoIt-skripts for automation-tasks
* Agile/Scrum-like project-management (sprints; standups)
* daily stand-ups for the core-dev-team
* two weekly stand-ups for the full team
* Jira for tickets
* Crucible+FishEye for code-reviews
* MagicDraw/DOORS for modelling/test-cases
* pgAdmin for SQL-related things
* RapidEnvironmentEditor to edit conveniently environment variables
* cygwin/GNUwin32-tools as POSIX-bash-replacement
* Jenkins for the continuous build
* Notepad++ as helpful XML-editor
* medium-sized company; team-size 10-15
Ok, I am in the situation that I have a university-degree in computer science, gained some years of experience as professional software-designer for desktop applications, speak English fluently (because of daily conversation with my wife) and also dug into several different aspects of IT (raspberry, system configuration, build systems and deployment, software architecture, Android, ..) out of pure interest.
BUT: I can't prove that. Ok, the degree – yes. But else?*
Therefore I attended this year already several seminars dealing with project management, Lasten-/Pflichtenheft, work ethics, 3d printing, ..
In November a full-week seminar will introduce me to Python.
In December I will do the Cambridge B2-level-certificate (officially called: First Certificate in English), for what I attend courses after work.
And 2018 will offer even more opportunities …
So stay tuned. I will improve!
Hopefully also with writing enthusiastically articles which don't sound so bad when proofread 😉
*: ok, yes, some mini-projects on github prove that software is part of my daily life. Even after closing hours, but still