Due to the fact that I shoot a lot of expired 135 film, developd and digitalize it, I decided it's time to acquire my own film scanner.
After some brief thinking I aimed for a Nikon LS 4000 or 5000. Facts which mattered were the unreached resolution of 4.000 dpi (for real – not some marketing speech), high dynamic range and the automatic transport of filmstrips (pure convenience).
With some luck I grabbed a fairly cheap LS 4000 in nearly mint condition with MA21- and SA21-holders. Needless to say I spent some more money on new firewire-cables, a pc-express-card and other crap. After upgrading the firmware from 1.05 to 1.10 SilverFast 8 also recognized the holder correctly. Nikon Scan and vueScan did right out of the box.
But at least the best improvement was quite cheap: why stay with a "just 6 frames per filmstrip allowed"-holder if you can have a SA30?
I bought the combination with the following upgrade in mind. For now the revertable version is applied and working 🙂
Step 0: connect pin 4 and 5 with a thin wire; Step 1: put cover it with some tape and poke holes inside for the male connectors; Step 2: gently push it inside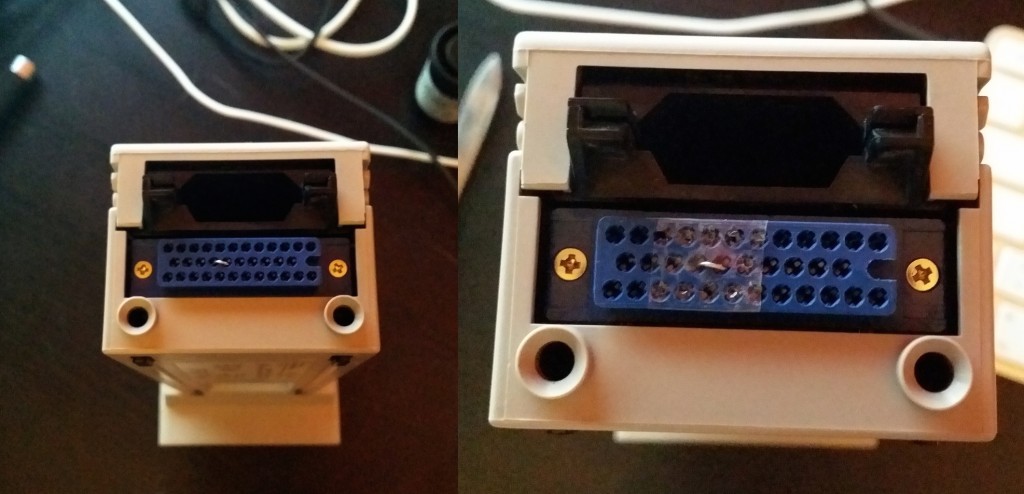 Upgrade complete!