Slogan is like always: "If you are not ashamed of the first release of XYZ, then you waited too long or have no self-reflection."
It would be nice to have a preview shaped like the original contact sheets of a HDR-film scan. So you could screenshot the thumbnails and print this.
Or you try the following script:
it takes all TIF from one directory (assuming they are HDR-scans from SilverFast)
creates thumbnails with a longer side of 400px into a separate directory
appends six thumbnails for each row and the combines all rows to a single picture. If the number of pictures does not fit, the last picture is repeatedly appended (this is necessary due to the negative conversion)
'negfixes' them (negative conversion done by the great original script of negfix8 from JaZ99!)
spreads the contrast in two diffent approaches (check yourself which is your most liked version)
As a result you get something like this: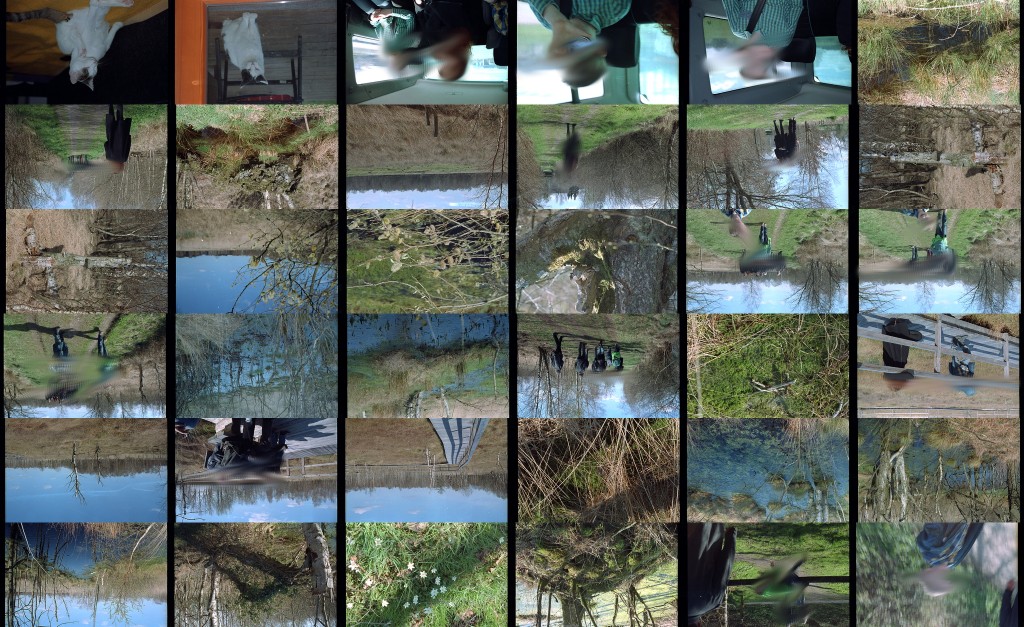 As you can see: the black strips at the left and right side of the pictures still exist. But since I scan always the HDR-files with top and bottom cropped, the black borders don't show up there. Time to change my workflow?
Download:
 HowTo:
download & extract the two scripts
open a bash-terminal an navigate INTO the directory with the HDR-scans
run "/PATHTOSCRIPT/createContactSheet.sh" and wait for 2 to 3 minutes
Future plans:
improve the structure of the code and add some more comments and make it less error-prone
full clean-up after the creation (by default; suppresable by param)
suppress the negfixing by param so also E6 (slide)-scans can be 'contact sheeted'
make the script use the general temp-folder and put just the final two contact sheets into the target folder (so the data stays clean)
add the filename in the bottom-right as transparent overlay so you know which thumbnail belongs to which picture
edit 20150603: Just uploaded version 0.2 which improves performance a lot and cleans everything up and has a nicer structure!