Some weeks ago I thought that it would be nice to have some business cards and then I started to think about the data I want to share, the design and what could underline my claim to be above-average?
A paper-card with all data: standard.
Adding QR-codes to lead the user to my homepage: nice.
Adding another, bigger QR-code to the back to give him all the aforementioned data plus address: better.
Putting a NFC NTAG216-sticker on the back which delivers on reading ALL information with the slightest effort: my level!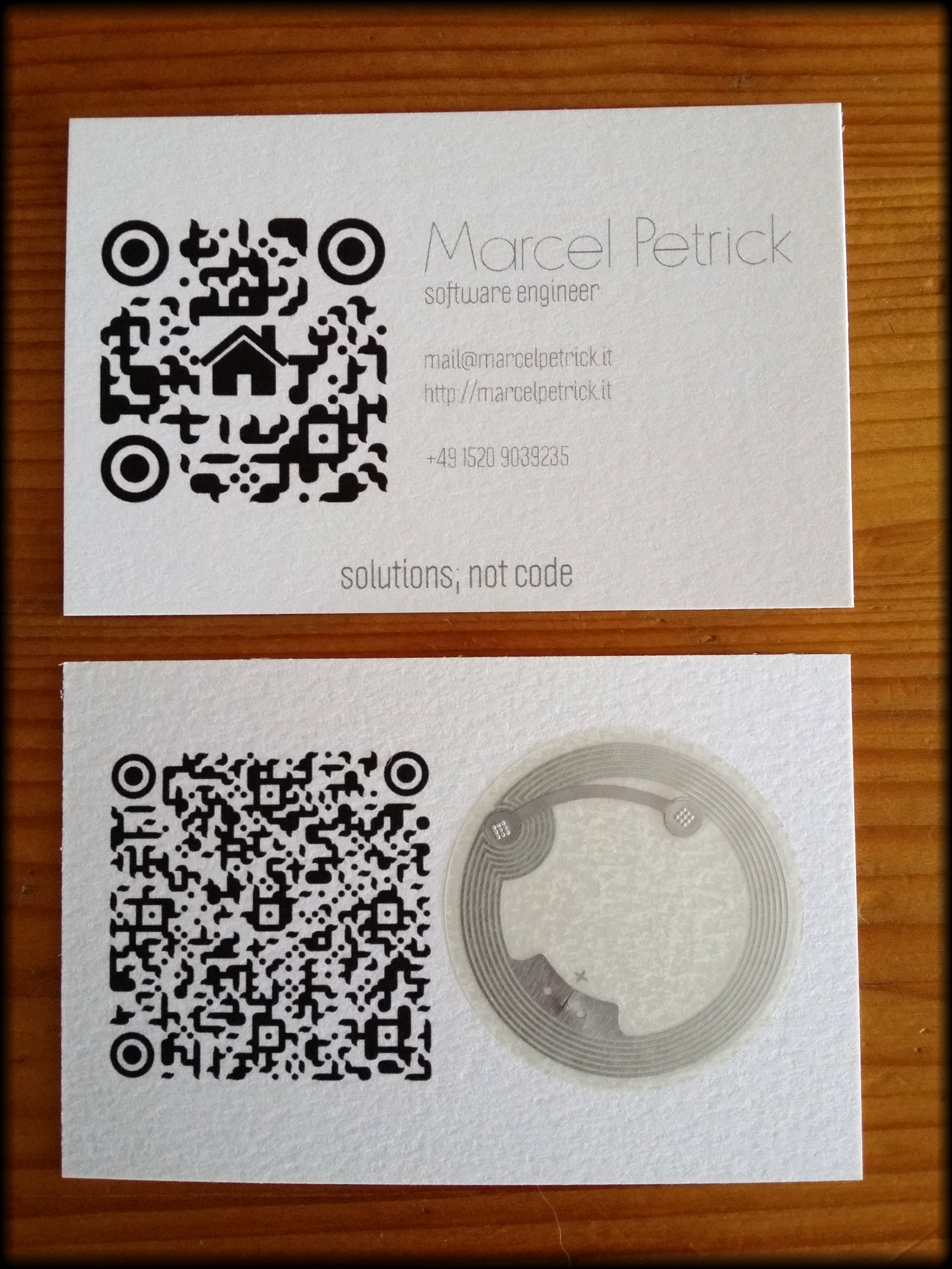 And yes, I think you noticed my pride. I am pleased with the result 🙂
hint: created the QR-codes with the help of QR-monkey – well designed and comfortable to use