OSX
Hmm, OSX offers out of the box a lot of UI-programs, but is missing most of the *NIX-fun. So if you need imageMagick for your work, you are missing it. The prepared installers are missing the support for the font-manipulation.
Of course, you can download and build all packages by yourself from scratch … or you use one of the nice packet-managers like fink, macports or homebrew.
The fastest way to get a usable OSX (tried with 10.10 and 10.8) for the contactSheet-script is by executing those simple four commands in your terminal. Existing internet-connection assumed:
ruby

-

e

"$(curl -fsSL https://raw.githubusercontent.com/Homebrew/install/master/install)"
(Linux: use your favorite package-manager.
Windows: :DDDDD I guess it won't work until you also get some bash-replacement.)
Check afterwards the current configuration. The list of delegates should show "freetype" or "fontconfig". If both are missing, then rendering the filename onto the thumbnails won't work!
$

convert

-

list

configure

|

grep

DELEGATES

DELEGATES

     

bzlib

mpeg

freetype

jng

jpeg

lzma

png

tiff

xml

zlib
This is one of the most annoying things I encountered while working with OSX: you start filtering the current view and then notice the system is including the whole Mac into the search. Then you click on "<current foldername>" and fixed it. For now, not forever!
Fixable forever by picking "Search the Current Folder" in "Finder > Preferences > Advanced"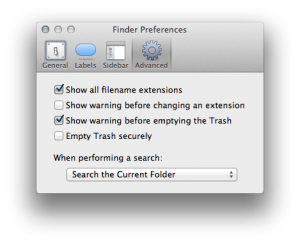 After adding some needed includes the following error can be shown by GCC:
QtGui

.

framework

/

Headers

/

qitemdelegate

.

h

:

124

:

40

:

error

:

macro

"check"

passed

3

arguments

,

but

takes

just

1
But you did not intend to deal neither with 'QItemDelegate' nor 'check'. So what is the reason?
Have a look at the erroneous file: does it use an include like
where someone was lazy as sh*t?
Replace this by the specialised includes. Recompile, fixed.
Some other workaround is the extensive use of
but I don't really recommend this.
ps. 'check' is special. Did you try once to name your variable 'string'?